Yesterday at the Metropolitan Museum of Art I looked for one of my favorite objects.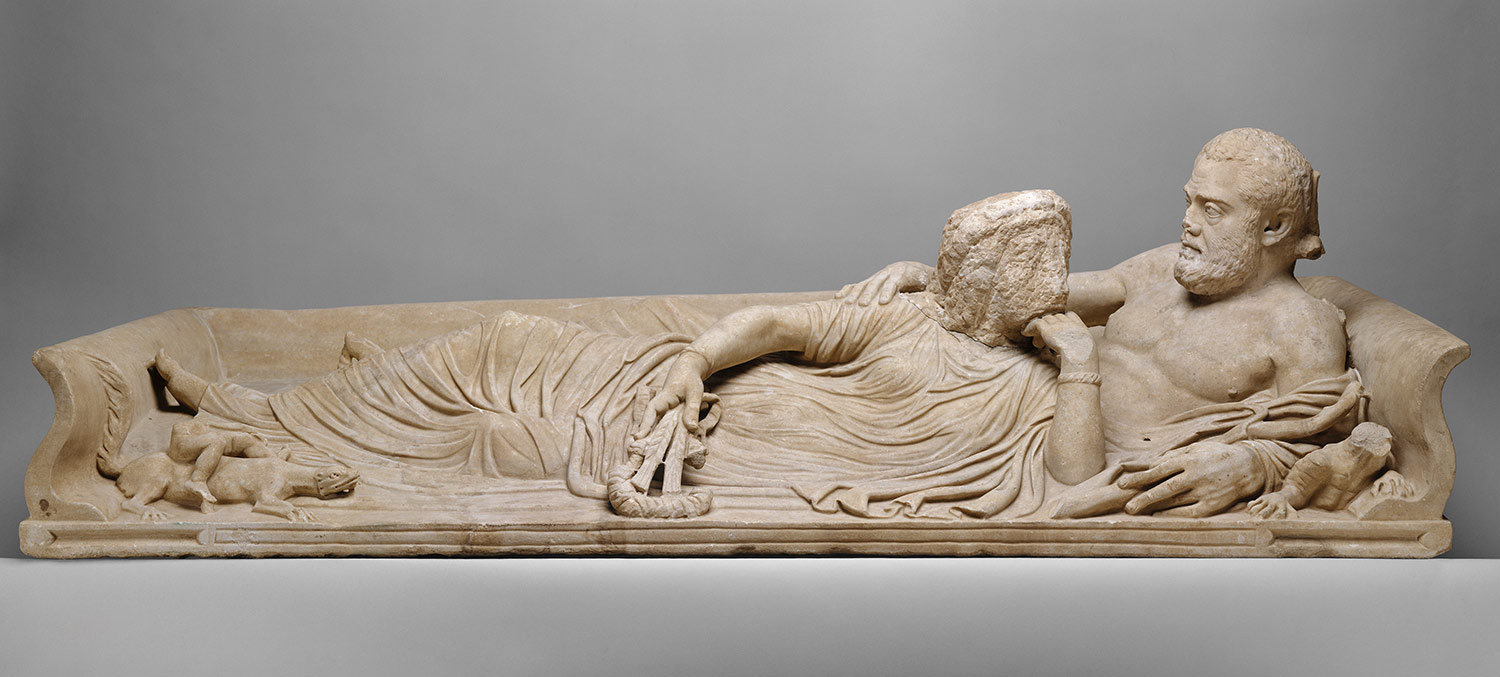 It was not in its usual location under the Etruscan balcony at the South end of the Roman Sculpture Court. That was because it had been removed, for the worthy purpose of displaying a roman mosaic on temporary loan.
South is at the top. The entire mosaic measures over 26.3'x13'. That object is traveling and will be at the Met until April. A permanent museum is being constructed where it was discovered in Lod, Israel.
The Roman sarcophagus lid reminds me of two of the finest sculptures anywhere, the Cerveteri at the Villa Giulia in Rome and at the Louvre.
Look at this couple.
This was the best depiction of what an ideal marriage should look like until William Powell and Myrna Loy brought to life Dashiell Hammett's Nick and Nora Charles in "
The Thin Man
."